In a galaxy far far away, lived a young girl. She was the centre of all the jokes. Her life was boring. She never had done anything interesting in her life.
All her college friends made fun of her. She was never invited to anything. She was always excluded from everything because everyone felt she was not cool. She was tired of living this life.
One day as she walked through the empty roads, sad and depressed, looking for answers, she found something that changed her life forever.
The sky turned dark. The wind got rough. Suddenly a spaceship descended from the sky.
The spaceship landed and its doors opened. From the spaceship marched out some stand troopers. They marched out and stood in two parallel points making way for someone.
As she waited to see what was going on, a person with a black robe walked out of the spaceship.
That person was none other than Darth Vader himself. She was scared as Darth Vader walked towards her.
In his hand was the new HP Star WarsTM Special Edition Notebook. He handed it over to her and said, "The Force Is Strong With This One." Then he walked away and left along with his stand troopers.
The girl was in a state of shock. She ran home and locked herself in her room along with this laptop. She opened it and was filled with amazement. The HP Star WarsTM Special Edition Notebook had given her special powers that transformed her completely.
The marvellous design and the remarkable features were enough to make anybody jealous. It had the most astounding design and skin. There was a rarest of the rare collection of the best movie franchise ever in the notebook command centre. The keyboard had a backup light with made it glow and look something out of the world. It also had a super amazing touchpad. The sound and the audio, by B&O, made the notebook sound quality marvellous.
The next day when she took this notebook to the college with her, immediately everyone's eyes were on her. People gathered around her just to have one look of this laptop. Word spread around the campus about the super cool girl who owns a masterpiece. She was famous. Everyone wanted to be friends with her. This notebook helped her to awaken her force.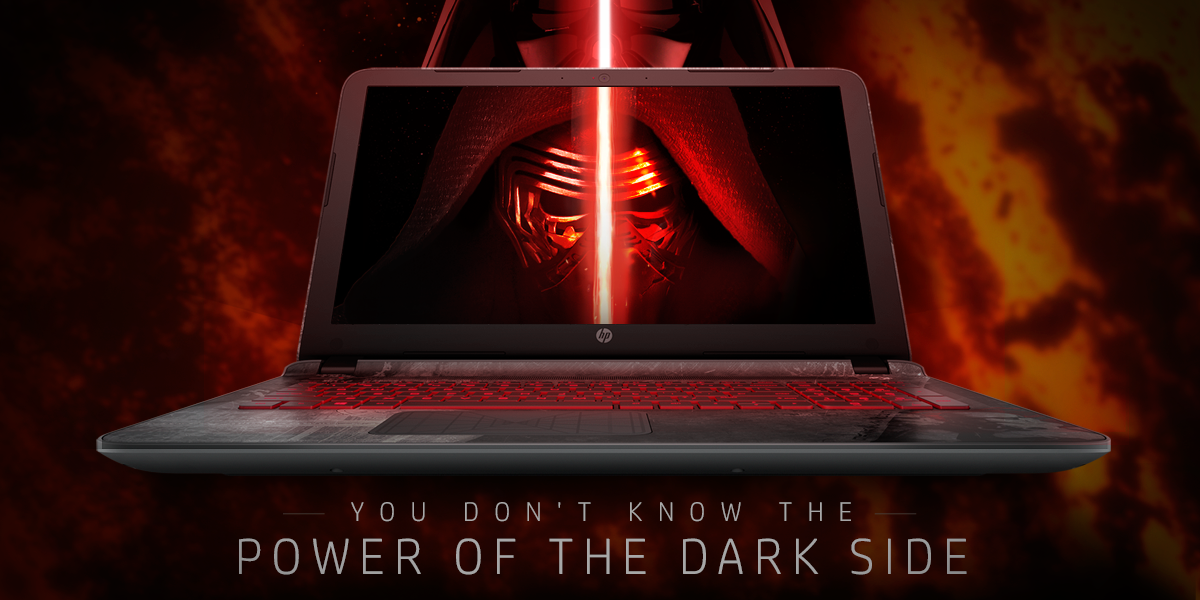 Her life had changed and now she was like the coolest girl in the galaxy, all thanks to this new HP Star WarsTM Special Edition Notebook.
Even you can #AwakenYourForce using this HP Star WarsTM Special Edition Notebook. All you have to do is click on this link:- www.hpshopping.in/starwars