Cake is a form of sweet dessert that is typically baked. In its oldest forms, cakes were modifications of breads but now cover a wide range of preparations that can be simple or elaborate and share features with other desserts such as pastries, meringues, custards and pies.
My favorite cake flavor is BLACK FOREST. Typically, Black Forest cake consists of several layers of chocolate cake, with whipped cream and cherries between each layer. Then the cake is decorated with additional whipped cream, maraschino cherries, and chocolate shavings. In some European traditions sour cherries are used both between the layers and for decorating the top.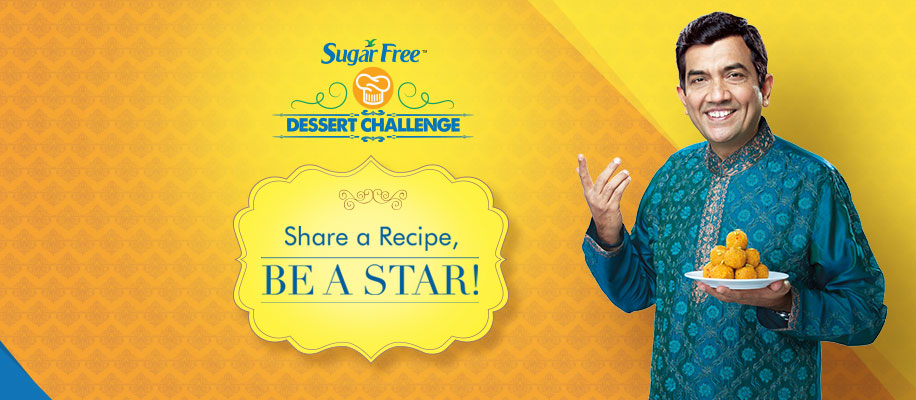 As part of the Sugar Free Dessert Challenge (http://sugarfree-india.com/) I would like to share a Black Forest recipe wherein I have substituted sugar with Sugar Free Natura.
This cake was prepared with the help of my baker friend John. He was also sweet enough to lend me one of his cardboard base.
So lets begin.
Ingredients
(Available in the supermarket)
Refined flour (maida) – ½ cup
Cocoa powder – 1 tablespoon
Baking powder   –  ½ teaspoon
Eggs – 3
Sugar Free Natura Diet Sugar  – ¾ cup
Vanilla essence – 1 teaspoon
Milk –  ¼ cup
Orange juice –  ¾ cup
Whipping cream-   1 cup
Canned cherries, stoned  – 100 grams
Chocolate, grated  – ½ cup
Diet sugar   –  ⅓ cup
Chocolate shavings   –  1 cup
Method
Preheat the oven to 180°C/350ºF. Grease an eight-inch round cake tin and lightly dust it with flour.
Sift flour with cocoa powder and baking powder together.  Cream eggs and diet sugar till they form ribbons. Gradually add the flour, mixing well after each addition.  Add vanilla essence and mix. Add milk to adjust consistency.
Pour the batter into the prepared tin and bake for about thirty to thirty five minutes. Remove from the oven and turn out onto a wire rack and leave to cool completely.
Trim the rounded top of the cake and then turn it upside down.  Slice it horizontally into two pieces.
Whip the cream with diet sugar till stiff.
Keep one piece of the cake on a plate.  Moisten it with some orange juice.  Spread a layer of whipped cream.  Over that sprinkle some canned cherries.  Sprinkle some grated chocolate.
Over this keep the remaining slice of the cake and moisten it with some orange juice.  Spread a layer of whipped cream over the top and on the sides of the sandwiched cake too.  Dip the palette knife in hot water, wipe dry and smoothen the top and the sides.
Fill a piping bag fitted with a star nozzle with the remaining whipped cream.  Pipe out rosettes on the top of the cake along the outer edge.  Sprinkle chocolate shavings on the top and also stick them on the sides of the cake.
Finally place a cherry on each rosette.  Keep the cake in the refrigerator for an hour or two to set well.
Cut into wedges and serve chilled.